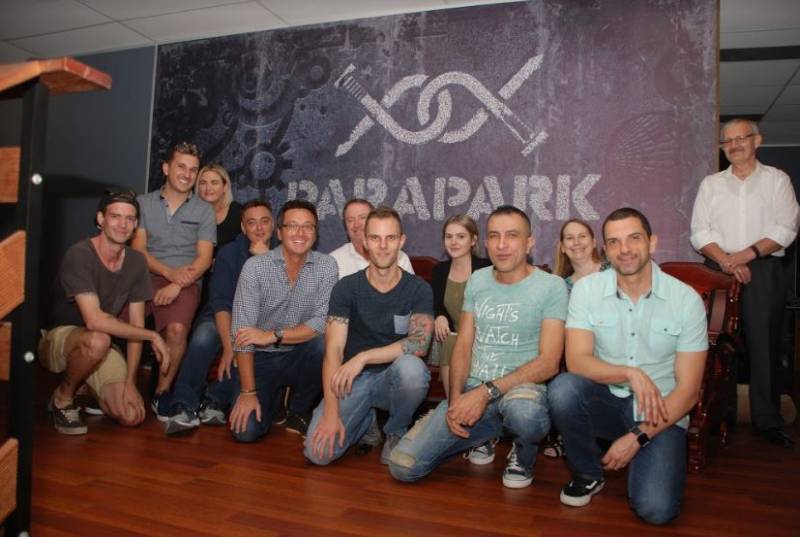 Have you got a new group of friends or new collegues you want to bond with, but no activity seems fun enough? Look no further! Escape rooms are all the rage these days, and for good reasons: they are challenging, immersive, memorable, and in general they are the best fun money can buy if you are looking for group games.
The Parapark Escape Room in Sydney is the perfect team building activity if you live in Sydney or New South Wales. Grab a team, choose the theme you like best and book your game! High pressure scenarios will engage 2 to 6 players in 60 minutes of pure adrenaline, capturing you and your team in a mysterious and carefully crafted set. Will you be able to beat the challenge with the only help of your team, or will you ask the game master for clues?
If bonding with new-found friends or collegues is not top priority at the moment, you could instead choose this Sydney escape room to spend quality time with your partner, children and family: all the rooms you can book are suitable for ages 6 and up, and there are no jump scares or terrifying situations involved. And, for the hidden detective in you, there is a crime scene escape room available! Free parking is offered too and you may even get there by public transportation if you like.
Working together to escape from a room is not only great fun, but also a good way to build up trust and cohesion in your group of collegues: it helps develop communication skills and really brings the most collaborative skills out of every participant! Playing together in a room outside the office will bring a nice change of scenery and offer new opportunities to chat and work for a common goal. No bosses, no boring office tasks, no performance anxiety: only logic skills and peer help will guide you through to the end of this spectacular experience!
In addition to these advantages, no prior knowledge is required to play in the Sidney Parapark Escape Room: even a team full of newbies will have great fun and enjoy solving mysteries. And then, if you try this escaping games with office collegues, there is the biggest plus of all: bragging rights between departments!
2017-03-30