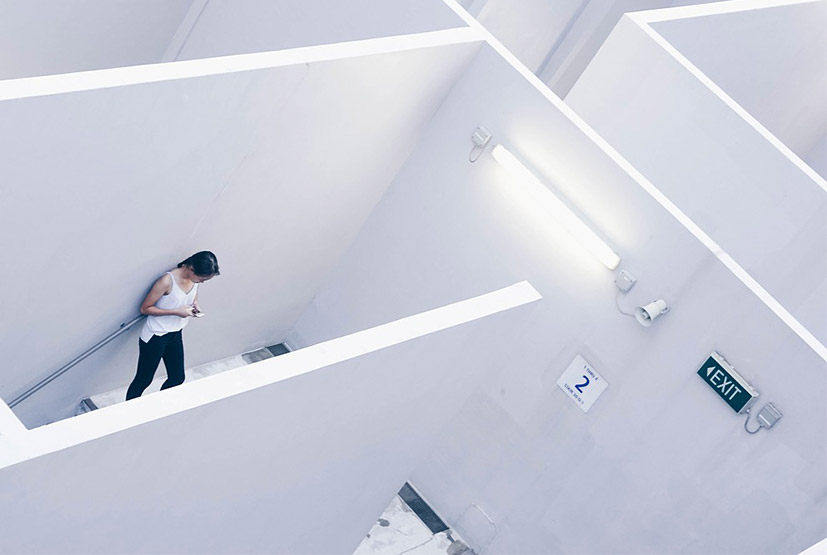 One of the most important rules of live escape rooms is a rule many people tend to forget: to try not to be too nervous about solving it, since it's for your enjoyment, not something to feel stressed about. As it turned out, a game master's favourite groups are always the enthusiastic ones, or at least for Laszlo Agocs, the game master of ParaPark in Sydney.

How long have you been a game master, and what does it mean exactly?
I do this since the very beginning, when we opened this place 3 and a half years ago. My job contains various tasks: first, I greet the teams and after a few questions – like, how do they know about us, is it their first time in an escape room, or even if someone has to go to the toilet – I inform them about the history of the room and what to expect once they get inside. I tell them all the rules and discuss every other questions, if they have any.


After I let them in, I start the clock and sit in front of the monitor. I supervise the whole game, I can give them some help if they get stuck or remind them about the rules which they usually forget during the gameplay. Switch lights and audio effects on and off, basically I play with them as well, just from the other side of the door.
When they finish, I'm there waiting for them at the door, and if it was a successful escape we cheer together. We sit on the couch and talk through the whole gameplay: what was the most difficult part or what parts they liked the most. Then, after a must-have group photo I let them go. Just before they leave I wish them not to have nightmares after the experience – they usually leave all laughing and smiling.
Then I prepare the room for the next team and it starts all over again. 
Which part of your job do you enjoy the most?
I like the whole thing in general, but the best part is when we discuss the escape room with the teams after they finished. We talk about all the hard stuff, and they usually find out that most of those parts could have been much more easier with a bit different point of view. I just love to make them realize that when they thought they made a mistake - it was just another way of thinking. Either way, it's always about having fun.  
How can you tell if a group will perform well in a room?
I think if an escape room is good and complex enough, you can't tell in the beginning if a group will make it. Every team has different people with different personalities,values and qualities: maybe they solve all the computer-technic based riddles like it's nothing, but don't know what to do with two screws. It actually happened once. Or there was another group of engineers who ran out of time because they were just too busy observing all the mechanics in each task. However, you can always have a feeling if a group will not perform so well. Usually the ones who ask about the record time at the beginning and say they'll probably make it less are the groups who definitely will fail most of the times.
Which team was your favourite and why?
As more than 2500 groups played here, I just can't choose one in particular. I have daily or weekly favourites, or usually favourite moments though. In general, the groups I like the most are always the  enthusiastic ones. They go in and just enjoy the game from the beginning till the end, and stay in the flow after the gameplay for a long time. They discuss everything right after the game, who did a mistake and when, who solved each task – they just can't stop talking about the game, not even when they go outside to the parking lot, or maybe way more after that.These are the groups worth to do these escape rooms for.
What tips do you have for first timers?
Take it easy. I mean, what could really happen? You shouldn't be nervous about it. You came to play! Enjoy solving the tasks and being smart, but learn to enjoy your mistakes as well. Let recognitions liberate you!  
What makes an escape room really good?
In my opinion, a quality escape room is simple but has diverse puzzles at the same time. If it's just fully packed with electronic gadgets or there are just locks everywhere, it can be really disappointing. The other mistake is that it's just too complicated so it doesn't work, and by doesn't work I mean you just can't figure it out. Nothing feels better when you see someone through the screen snapping on the forehead and solving even the hardest riddle. A good room is full of these moments and you don't even realize how time flies when you're playing. That's when the flow got you without you even noticing.
2018-02-13